Searching for Auto Title Loans – Should use a broker?
If you've made the choice to obtain an auto title loan you may want to get help in finding a direct lender. If you're just starting the process of looking for a title loan you're going to be surprised with how many marketing companies there are online. These companies will attempt to "place" your loan application with other companies that may or may not provide auto title loans. This can quickly become a problem for you as it will definitely cause you to waste time and you may end up not even getting an online loan!
Keep in mind, there are loan brokers out there right now that can and will help you in your search for auto title loans. Some marketing companies may even help you by submitting your info to a few lenders that may approve you. If this happens you'll be able to play the auto title lenders against each other and you could end up with a better interest rate. Outside of this scenario, you may want to take into consideration if using a lending broker is in your best interest. Let's break down exactly how these services work and why you may just want to work with a direct auto title lender.
All online loan brokers will claim to be experts on auto title loans and they may not answer all your questions.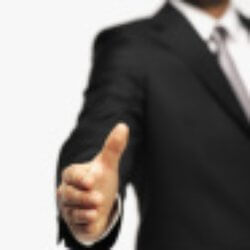 Many of these online companies are legitimate operations that can help you get an auto title loan, but the fact is they're going to make the process a bit more difficult for you. The problem here is that most of these marketing companies will not have your best interests in hand. If a loan broker is paid or compensated by a specific company then you better believe they're going to submit your information to that company. In this situation you may have been better served by applying for an auto title loan with the company that doesn't have a relationship with that broker. The good news is that there are a bunch of methods you can discover on your own that will give you the same tools that these companies have. Did you know you can easily submit and get your application processed just as quickly as these brokers? That's right, most matching services are promoting auto title loans as well as dozens of other things such as mortgages, car loans and insurance policies.
Learn how to search for auto title loans online!
If you do decide to go with an online matching service you need to make sure you put no money down or pay no fees before you get a loan. No reputable company should charge a fee to look for online loans for you. There should also be a clear outline on the site in regards to the number of title lenders that they're going to submit your information to. There are other things to take into consideration when you decide to take out an auto title loan, but this is the first option you'll need to decide on. Once again, these marketing companies aren't necessarily bad and they may help you get a loan. At the end of the day though, you can do everything that they're doing and you'll probably get more options when it comes to fees and interest for auto title loans.