If you need cash fast, a car title loan could be a good option in a situation where you otherwise can't qualify for a loan from an unsecured lender. Car title loans are a type of secured loan, which means they're backed by collateral – in this case, your car. Most people in Reno, NV can be approved quickly and the amount of time it takes to get your cash is often one day or less. Title loans are usually much easier to get than other types of loans, and they can provide you with the money you need quickly.
Car title loans in Reno have been around for many years, and they continue to be a popular option for those who need cash fast. Reno is a great place to get cash out of a vehicle because there are many local lenders to choose from. We of course know about the dozens of companies Downtown, but there's also a handful of local finance companies closer to Sparks that will allow you to get same day cash if you qualify. You can easily compare rates and terms to find the best deal.
Car Title Loan Lending Requirements In Reno, Nevada
Most title loans in Reno require that you have a clear title on your vehicle. This means that you own your car outright and there are no liens or loans against it. If you have a title loan on your vehicle, you'll need to pay it off before you can use your car as collateral again. In some cases, you may be able to get a vehicle title loan even if you still owe money on your car, but this will usually require a higher interest rate and shorter loan term.
Other requirements for Reno title loans involve your income and employment status. You'll need to show that you have a steady source of income in order to qualify, as well as the ability to repay the loan. This is usually done by providing proof of employment or other documentation such as Social Security benefits, child support payments, or disability income.
How Much Can I Borrow With An Auto Title Loan In Reno?
The amount you can borrow with an auto title loan in Reno will depend on the value of your vehicle. Lenders will appraise your car to determine its worth, and then offer you a loan for a percentage of that value. In most cases, you can borrow up to $5,000, which comes to around 30% to 60% of the car's current resale value. Some lenders may offer more depending on the value of your car.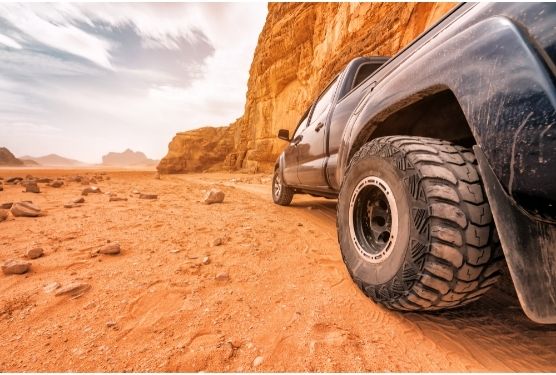 Can I Still Qualify For Car Title Loans In Reno With Bad Credit?
One of the great things about title loans is that they're available to those with bad credit. Since the loan is secured by your car, lenders are more willing to approve you even if you have poor credit. This makes title loans a good option for those who may not be able to qualify for other types of loans. Even though a lender in Washoe County may still check your credit history, they're mainly looking for proof that you have the ability to repay the loan while at the same time checking for any history of bankruptcies of repossessions from previous title loans.
Keep in mind that title loans are a type of short-term loan, which means they come with higher interest rates than long-term loans. This is because lenders in Reno view them as being riskier. Be sure to shop around and compare rates before signing any loan agreement.
Known Benefits Of Auto Title Loans In Reno, NV
There are many benefits that come with title loans, especially when compared to other types of loans. Some of the main advantages include:
– Quick approval and funding: One of the biggest benefits of collateral loans is that they can be approved and funded very quickly. In most cases, you can get your cash in as little as one day.
– No credit check required: Since online title loans are secured by your car, lenders don't have to worry about whether or not you can repay the loan. This means that you can still get a loan even if you have bad credit.
– Low interest rates: Title loan lending interest rates are often lower than those for payday loans and other short-term loans. This makes them more affordable in the long run.
– Flexible repayment terms: Most title loans have flexible repayment terms, which means you can choose a plan that fits your budget. You can also usually make early payments without penalty.
Any Drawbacks Or Negatives That Come With Reno Title Loans?
There are a few potential drawbacks with vehicle equity loans for residents in Reno, but these are typically outweighed by the advantages. Some of the main ones include:
– Higher interest rates: As with any type of loan, title loans come with interest charges that are typically much higher than normal personal loans. However, the rates are often lower than those for payday loans and other short-term loans.
– Short repayment terms: These loans in Nevada usually have shorter repayment terms than traditional loans, which means you'll need to pay off the loan more quickly. This can be a disadvantage if you're not able to make the payments on time.
– Potential for repossession: If you default on your title loan, the lender may repossess your car. This is why it's important to make sure you can stay current on payments. Also, take note of current regulations in Reno that govern what companies can do if they want to repossess your car. Most companies will follow these city and state regulations to avoid legal issues, but it still pays to check your loan contract and payment terms for any issues.
How To Apply For Online Title Loans in Reno
Applying for a title loan in Reno is quick and easy. You can apply online or in person at a title loan office. The process typically takes less than 30 minutes, and you can usually get your cash the same day.
When you apply for a title loan, you'll need to provide some basic information about yourself and your car. This includes your contact information, vehicle make and model, and mileage. You'll also need to have your car title with you as well as any other required documents.
Once you've provided all of the necessary information, My Auto Title will help you to find local companies in Reno that fund online title loans and they will appraise your car to determine its value. They'll then give you a loan offer for a percentage of that value and you'll be well on your way to getting fast cash with an online title loan!