Did you know the average credit score is now approaching 700? That's right, as the economy is improving more and more American's are fixing their credit and seeing their score improve. This can be a great thing if your looking for a personal loan. Most banks will give you a personal loan, otherwise known as an installment loan if you have good credit and the ability to pay it off based on a steady job history. While this is all great news it doesn't mean anything to the rest of the population that pays their bills on time but for whatever reason has bad credit or just no credit history. In contrast to the scenario above, consumers with bad credit have far fewer options if they need an installment loan or an online personal loan.
One viable option for people that fall into this category is an auto title loan.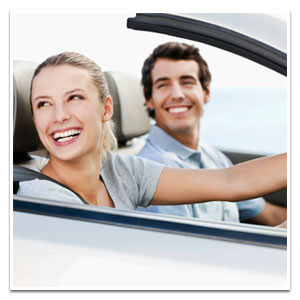 Know we've all heard the stories of how people can get caught in a scenario where they end up paying back lots of money in interest and other fees with an auto title loan. Don't be that person! If you feel that a title loan is right for you, make sure you follow the terms of the loan so you don't end up paying back more than you need to! Of course you need to have a car that's free and clear with low mileage to be approved for a loan with an auto title lender, but there aren't many other qualifies besides that. That's where the good news comes into play. With auto title loans you don't need good credit. In fact most companies that fund auto title loans could care less about your credit. They just want to see that you have equity in your car and the ability to pay off your loan by making set monthly payments over a period of time.
There are other differences in play when you compare auto title loans and traditional personal loans. One drawback of an online auto title loan is the fact that you'll pay much more in finance charges on your loan. Most title loans have interest rates that far exceed 20%. Lenders will argue that rates need to be that high because of the risk of default. It goes without saying but do all you can to find a reputable lender with interest rates and fees that are in line with industry standards. Another difference between these two types of loans is that auto title loans are tied to your car. With an auto title loan you're using your car as collateral and you must pay your monthly payments on time. If you fall behind on your payments you run the risk of having your vehicle repossessed! With a normal bank loan you have no collateral backing up your promise to pay. These are just some of the many differences between the two types of loans. As we always say, if you can get a bank loan you should go with that option. If you don't have that luxury available then you need to look at other scenarios. Auto title loans have their drawbacks but they serve the purpose of providing you with cash when you need it most.
Auto title loans don't always come with hefty fees. Spend some time online to choose a quality title lender